Airflow
chairs
Our highest range of office chairs, designed for the most ergonomic and comfortable sitting. Great amount of adjustability, high load capacity and durable materials.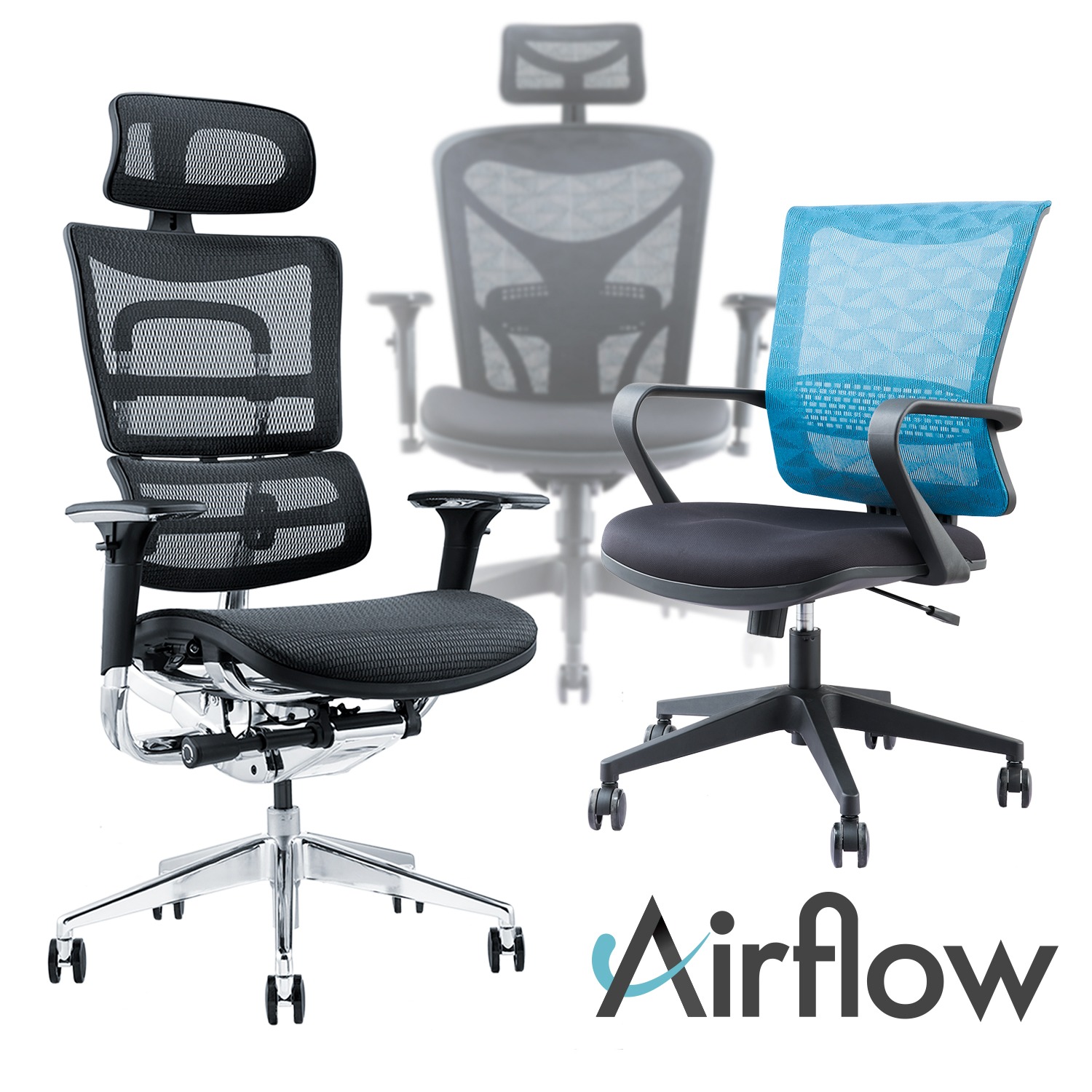 Comfortable and healthy.
At home and at work.
Our office chairs have a high load capacity and sophisticated ergonomic shapes. Unlike any conventional office chairs, our AIRFLOW edition are characterized by an extremely high degree of adaptability. Many models are equipped with such exceptional possibilities as, for example, positioning the depth of the seat, the height of the lumbar support or the armsupports in all directions. Durable and breathable mesh upholstery, in addition, helps prevent sweating in the hot summer months.